About us
Direto Brasil is a consulting company that focuses on helping its clients to implement their strategies through people.
Our main activities involve: Executive Recruiting & Selection, Training & Development, Profile assessment, Management auditing and Teambuilding, always developed in function of each particular customer's needs.
Our main partners allow us to broad those areas of activities which also involves Mentoring, Turn Around and Innovation Projects.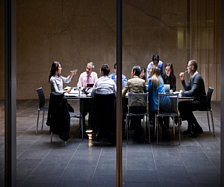 Meet our professionals